On Aug. 10, CSS celebrated the groundbreaking for the Naomi Project, an eight-unit permanent supportive housing facility in Akron. The facility will include one-bedroom apartments and a clubhouse for homeless individuals seeking permanent housing through CSS's "Tent to House" program. It is one of 45 units of scattered site supportive housing being developed in Summit County as New Frontier Homes. The project has been awarded funding through the Housing Tax Credit program.
The housing project is the result of a collaboration between Community Support Services, the City of Akron, Summit County Land Bank, Family & Community Services, Joanna House II and Tober Building Co.
"At CSS, we are constantly looking for partners to help us move more people from the streets into housing," said Bob Stokes, CSS CEO. "The Naomi Project will provide us with more permanent supportive housing for the men and women seeking a better life."
The project is especially meaningful to CSS Peer Recovery Specialist LaSalle Harris, who also is the founder of JoAnna House II sober-living facility next door to the Naomi Project site. Harris, who previously struggled with addiction and mental health challenges, provided the inspiration for the new project. "The most important thing is that I can be an example," she said at the groundbreaking. "It has been an honor."
The project is expected to be completed by December.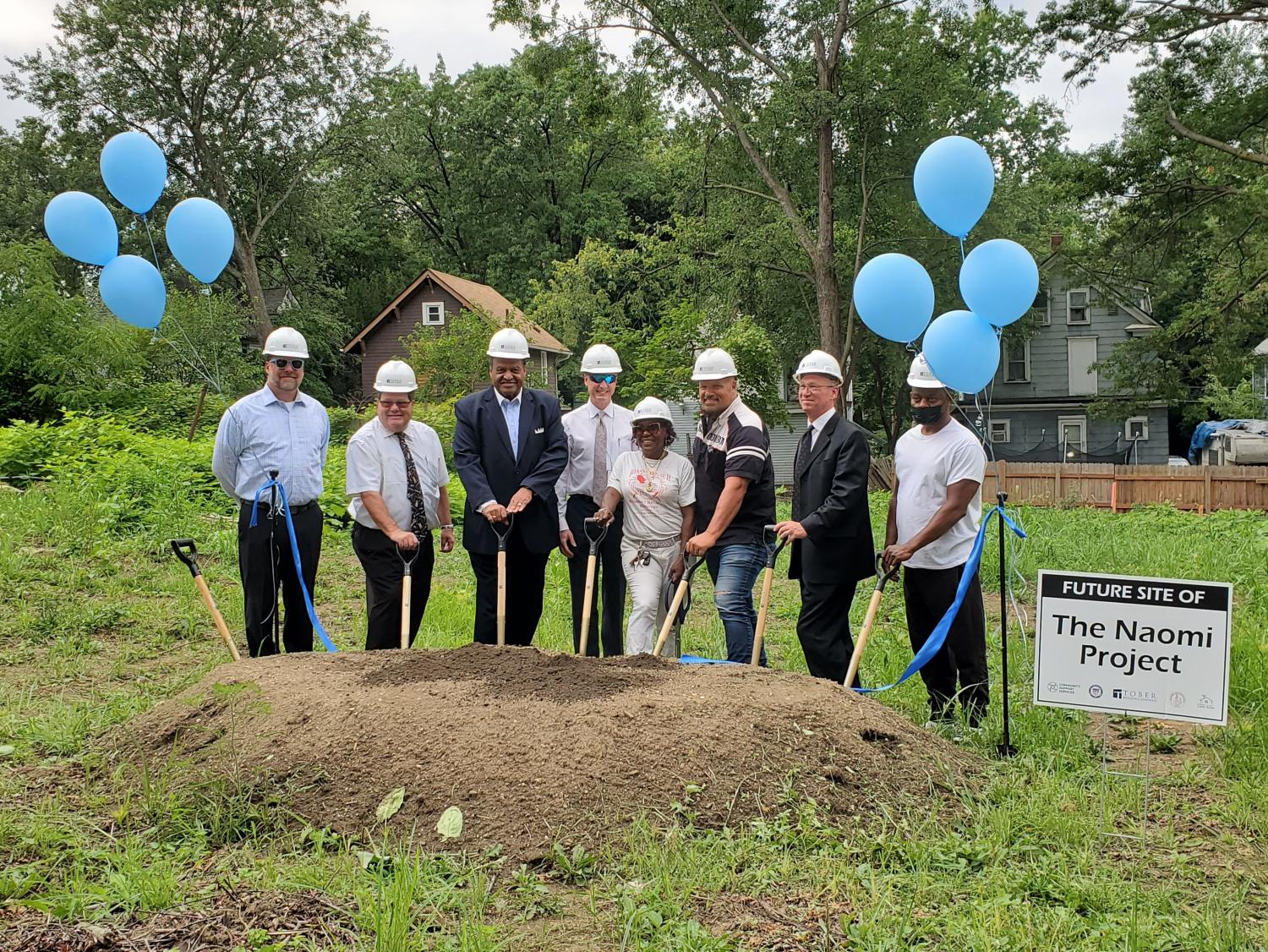 PHOTO: (left to right) Tim Tober of Tober Building Co.; Gregg Manes, JoAnna House II board member; Marco Sommerville, Akron Deputy Mayor; Bob Stokes, CSS CEO; LaSalle Harris, founder of Joanna House II; Pastor Randy Baker; Robert Chordar, TC Architects president; and Marcel Harris.