Each client at Community Support Services has their own unique journey to overcome their mental health challenges. We feel fortunate to share some of these success stories with you!
---
AMAZON 'fulfillment' Job Has Double Meaning For CSS Client
In early 2020, Supported Employment client Heidi Hanes had job offers from various employers in the community, including positions at the Akron Zoo and Canal Park (home to the Akron RubberDucks baseball team).
Enter COVID.
The jobs that had been offered to Heidi were no longer available due to the shut down.
Heidi went on hiatus from the Supported Employment program to focus on her mental health and obtaining stable housing. While volunteering at Habitat for Humanity, Heidi noticed the Amazon sorting facility nearby. Using skills she had learned through the employment program, Heidi submitted an application and completed a job interview at Amazon. Shortly after, she was a full-time employee!
"You want to enjoy what you're doing so it's not meaningless work. With COVID hitting, lots of people turned to Amazon to order household stuff," Hanes said. "It was great being a part of having people get their essential items delivered to their homes."
While working at Amazon, Heidi has taken advantage of the resources available to her at CSS. She met with Supported Employment benefits specialist Michell Montgomery, who helped her learn how to maximize her earnings and still maintain her Social Security Disability Insurance (SSDI) and Medicaid benefits. She also learned about the benefits of Social Security's Ticket to Work program, which provides additional protections.
Heidi also worked with employment staff and her medical care team to obtain a disability accommodation at Amazon to protect her from working too many hours and jeopardizing her mental health or earning too much money and affecting her SSDI and healthcare benefits. Heidi is proof that benefits recipients can work and stay on benefits if they adhere to certain guidelines.
Heidi says her success at Amazon has boosted her confidence and helped increase her physical stamina and mental health.
"It's a competitive workplace, and you have to meet certain rates. You're always trying to motivate yourself to achieve a certain number goal," she said. "I was in the 10 top for three consecutive months. They got tired of putting my name on the leader board."
Heidi is eager to advance her career with Amazon. The company is paying for her tuition to attend the University of Akron this summer, where she will begin coursework towards an associate degree that will qualify her to be an area manager.
By Joel Voorman, SE Recovery Specialist
---
Motivated to Move On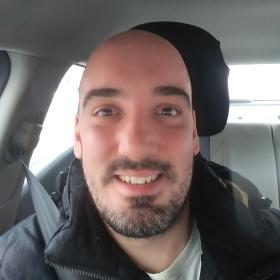 Community Support Services' Supported Employment client Brad Rankin is a prime example of what someone can achieve with hard work and a positive attitude.
The employment department always encourages clients to work in a partnership with staff to achieve their goals. Brad was motivated to find employment, as demonstrated by his compliance and follow-through. Staff helped Brad create a resume, learn appropriate job interview techniques, search for job leads, and complete applications for different positions. Brad pondered, "Maybe if I go to work full-time, some of my symptoms won't bother me as much."
Brad started out at his employer, TRM Manufacturing, as a janitor. He approached the owner and asked if there was another position in the company he could try. Brad advocated for himself, noting his positive attitude and painting skills, which led to him being offered a position as an industrial painter, where he paints attachments for heavy equipment, such as Bobcats and tow motors.
"You think it's going to be great, barely working or not working at all, but eventually you think you have to do something with your life," Brad said." I don't think I could have ever worked full time without the help of CSS."
Brad is one of the department's most successful clients. He no longer needs cash assistance from Social Security. He worked with CSS benefits planner Michell Montgomery to learn how to keep his important health benefits and have a safety net for as long as possible in case work did not go the way he planned.
He has since moved into his own residence and purchased a vehicle. He successfully graduated from CSS Day Treatment groups. Brad is excited to celebrate his fifth anniversary of being employed at TRM in March of 2022.
Outside of work, Brad is a seasoned artist. He is an award winner in CSS' Art of Recovery show and has sold paintings in coffee shops and consignment outlets. He credits his grandmother for teaching him the craft.
Brad hopes to continue to climb the ladder with his current employer and has hopes of learning how to become a welder and crosstrain in other areas with his employer. His 2022 goals also include expanding his art abilities by learning pottery and taking a much-needed vacation.
By Joel Voorman, SE Recovery Specialist
---
Going Above and Beyond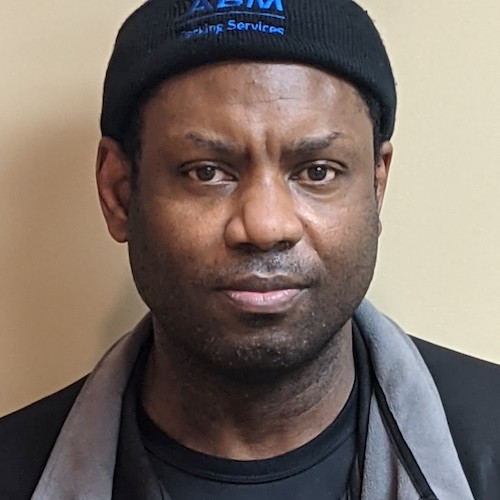 Robert Anderson was once barely managing to keep afloat, working various jobs, including porter and car detailer for Enterprise Car Rental, and a bell ringer for the Salvation Army. He was struggling to find a sustainable job that he could enjoy and envision himself at for the foreseeable future.
One day, while attending a group at Portage Path Behavioral Health, Robert overheard chatter about the Supported Employment program at CSS and the success other group members had been finding there.
Robert had Portage Path staff refer him for CSS services, and shortly after, he was working alongside Supported Employment Specialist Michelle Mace to help him achieve his goals. Michelle assisted Robert with creating a resume that could stand out from other applicants and presented him with job leads, and they rehearsed job interview scenarios together so that Robert could feel comfortable and confident once the opportunity presented itself.
Michelle's assistance, coupled with strong follow-through and a positive attitude on Robert's end, netted Robert a job with ABM Parking Services, the company that manages the majority of Akron's parking garages. His duties include cleaning, maintenance, and customer service.
Robert says his supervisor has praised him for being reliable, honest, hardworking, and flexible. His willingness to help out at a different garage during the pandemic did not go unnoticed.
"It makes me feel like I've accomplished something when I put in a day's work," Robert said.
Robert has faithfully stayed in touch with the Supported Employment program over his six years of working. Although he is self-sufficient, it's of comfort to Robert to know CSS staff is here for him should he have any employment-related concerns CSS can assist with.
Robert desires to keep up the good work for ABM and, eventually, return to school with high hopes of starting his own business one day.
By Joel Voorman, SE Recovery Specialist
---
Hard Work Pays Off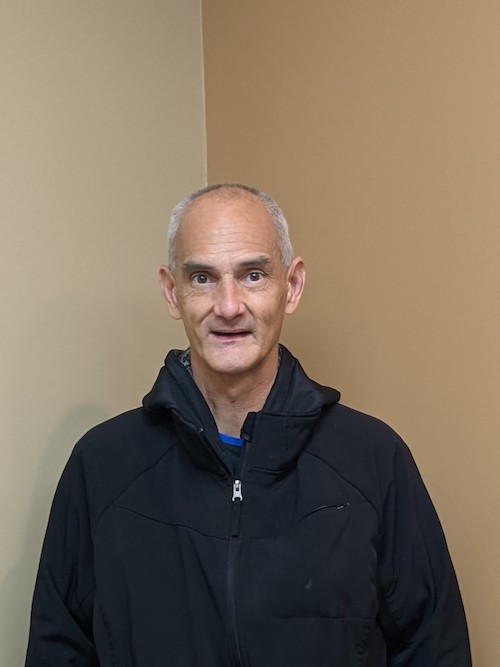 Longtime CSS client Ed Trimble has been receiving services from the agency since he was 18 years old. He has been through Supported Employment several times in the past decade.
The year 2020 may have been lousy for many people, but for Ed, it was a year that he has celebrated great success. For the first time in more than a decade, Ed has been able to string together consistent work.
Through his hard work and perseverance, and with the tireless efforts from his Supported Employment specialist, Charles Millward, Ed has been working as a dishwasher at Denny's. He glows with pride when he discusses his work.
"It helps me feel good about myself. It challenges me to deal with stress in different ways," he says. "It gives me responsibilities and I'm willing to accept those responsibilities."
Ed says that he finds the work rewarding, but his favorite part of the day is interacting and socializing with his co-workers.
In addition to the help he has received from the Supported Employment department, Ed gives credit to his other services at CSS, adding that CET coaches AJ Brown and Krystal Kubeck have been instrumental in his success. He says they "help me apply the skills I have learned and help hold me accountable."
As for Ed's future? "I want to keep the job on a long-term basis and not go backwards to where I used to be."
By Joel Voorman, SE Recovery Specialist
---
A Long Journey
When asked to describe himself, Kevin immediately said adventurous. He offered, "I'm so adventurous, I scare myself at times. I can't stay in one spot, and I have to keep moving!" Kevin also described himself as being eager and determined.
Kevin's journey began in Texas where he was diagnosed with schizophrenia.  After not finding employment for nearly 8 years, he headed to the Greyhound Station with $60.00.  He wanted to go to Washington DC, but he ended up in Charlotte, NC.  He stayed in a shelter in Charlotte while attempting to obtain benefits. His family sent him money to return to Texas, but he used it to go to DC.  After staying for one month in DC, he set out on foot for Richmond, VA.  As he lost his ID, he was unable to purchase a bus ticket to return to Texas. Eventually, he ended up hospitalized in Richmond. After being discharged from the hospital, he left Virginia with the goal of getting to California.  Kevin's journey from Virgina to California, mostly by foot, had him sleeping in the streets and staying in shelters.  Despite several hospitalizations and incacerations, he evenutally made it to California.  Eventually, Kevin's journey brought him to Ohio.  He was hospitalized at the state hospital.  From there, he was connected with Community Support Services.  Following his discharge from the state hospital, he was admitted to one of the agency's residential treatment facilities, Reymann House.   After successfully completing Reymann House, he moved to the Commons at Madaline Park. 
As a client of Community Support Services, he has participated in group programming including the Cognitive Enhancement Therapy (CET) program. Currently, he has secured employment and has a stable place to live. Kevin stated,  "I've got a roof over my head, and I feel more independent living here at the Commons." He explained he likes being with his family, but being able to have his independence helps him feel more relaxed.  He added, "I've accomplished about 95% of my goals." When asked if he misses traveling, Kevin stated, "I miss seeing new things and meeting new people, but I like it here."
By Community Support Services
---
A Different Path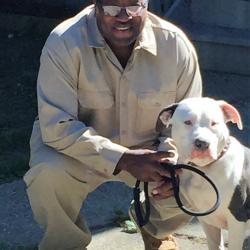 In the spring of 2016, Bennie Blackwell was looking for a different path.  He had been released from prison after serving 30 months.  This was not his first time being incarcerated; however, he was ready for something to be different.   Bennie stated, "I want to be a productive member of society."  To help support this goal, it was essential for Bennie to find a stable place to live as he had been "couch surfing."  He was connected to the Returning Home Ohio (RHO) program, a permanent supportive housing initiative working with individuals released from the Ohio Department of Rehabilitation and Corrections.
For the first time in many years, Bennie was recognizing the need to address his mental health and substance use concerns.  As a former Marine, he was receiving mental health services through the VA.  He was attending AA and NA meetings as well as going to church.   As part of the RHO program, Bennie was introduced to Dawn Rohrig, RHO Coordinator with Community Support Services.  Ms. Rohrig helped Bennie secure a place to live.   Bennie stated, "She understood.  She was concerned about me."  With Ms. Rohrig's assistance, Bennie was able to find a 3-bedroom home.  When he first moved in to the home, it was in need of some upkeep.  The landlord, Tom Semelsberger, agreed for Bennie to fix up the home.  Since then, Mr. Semelsberger has hired him to help with other properties.
Bennie shared, since leaving the Marines, he has struggled with depression and anxiety.  He offered, "I used to feel sad and lonely."  At times, he still feels overwhelmed with racing thoughts.  He reports he was diagnosed with PTSD in 2007 stemming from his military service in Lebanon as well as time he spent incarcerated.  He reports he saw fellow Marines being killed as well as witnessed significant violence in prison.  In addition to the support offered by the VA and Community Support Services, Bennie was able to obtain an emotional support dog.  Ms. Rohrig offered, "I have seen such a difference in Bennie since he was able to have his dog, Maximus."
Ms. Rohrig describes Bennie as someone who is motivated with contagious enthusiasm.  She offered, "Bennie was ready for a change."  As a next step in his journey, he will be exploring employment opportunities as he wants to be "productive."  Bennie is grateful for the support he receives from the VA as well as the RHO program.   He also appreciates the confidence Judge Alison McCarty has in him.
For Bennie, the RHO program has provided not only a place to live and a connection to treatment, but it has instilled hope for a better tomorrow.
By Community Support Services
---
Help on the Road to Recovery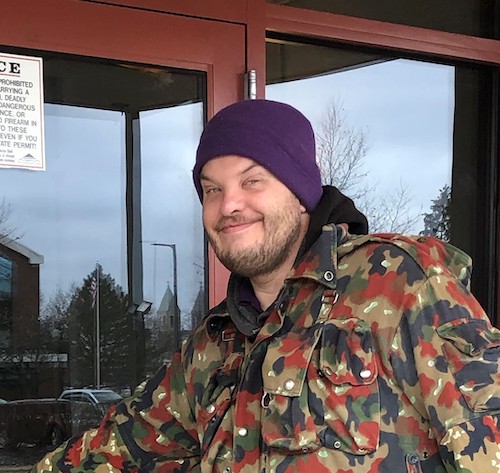 When James W. first came to the Homeless Outreach Center, he was in need of mental health and primary care services. CSS' professional staff also helped James secure his identification documents (ID, SSI, etc.), assisted him in applying for disability and subsidized housing. Utilizing the wrap-around services of CSS, James is now in his own apartment and working on his recovery.
Banner Image